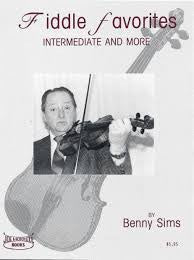 Morrell
Fiddle Favorites Instuction Book: Intermediate Violin Instruction and More
Fiddle Favorites is an intermediate instruction book for violin players. This intermediate to advanced course builds on techniques and skills learned in the beginner book "Ready, Set, Play". This instruction will cover scales and combinations not previously discussed and introduce a higher level of songs for the violin player to learn. This is a fantastic book for players acquainted with the instrument and ready to proceed beyond beginner material.
Features Include:
Introduction
Things to Remember
Playing Scales, Perfecting Scales
Over 10 intermediate level songs to test and perfect new techniques!
---
Share this Product
---
More from this collection