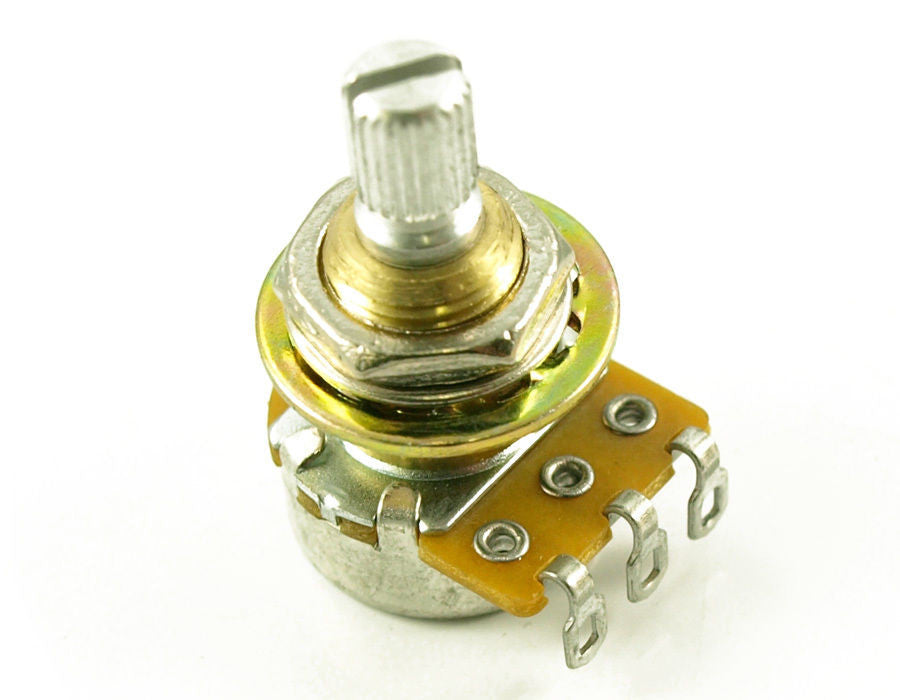 WD
WD 250K MINI POT - WD250S USA Spec Mini Potentiometer for Guitar
WD 250K MINI POT - WD250S USA Spec Mini Potentiometer for Guitar
This USA spec mini potentiometer is commonly used in instruments with a small control cavity rout to make best use of confined space. Comes with nut and washer for mounting.
Important Specs and Dimensions: 
Can size = 5/8 in. diameter 
Spline count = 24 spline (US spec) 
tolerance = +/- 20% 
Bushing size = 3/8 in. 
---
Share this Product
---
More from this collection