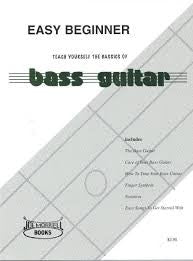 Morrell
Easy Beginner Bass Guitar Instruction Book: Teach Yourself the Basics of Bass
The Easy Beginner Bass Guitar Instruction Book teaches you the very basics of playing a bass guitar. This book takes you through tuning your bass to making finger symbols and using different finger techniques to being able to play simple tunes. If you are new to bass guitar, this instruction book is a must! It will have you on your way to becoming a great bass player in no time!
Features Include:
Naming the Parts of the Bass
Caring For Your Instrument
How to Tune your Bass
Finger Symbols
Finger Techniques
Notation
Over 10 Basic Songs to get Started With!
---
Share this Product
---
More from this collection